小編最近去咗一轉位於太平洋嘅美國海外領地 - 北馬里亞納群島自由邦,亦即係大家都好耳熟能詳嘅 - 塞班島。介紹小編就唔多寫啦,但係旅行期間拍咗啲片,剪輯之後同大家分享一下,獨樂樂不如衆樂樂。
I recently pay a visit to a US overseas territory in the Pacific Ocean – The Commonwealth of Northern Mariana Islands, also known as CNMI, or more commonly refer to as – Saipan. I'm not gonna write a lengthy introduction to this tropical paradise, instead, I've put together some clips I took while I was there last week, hope you guys would enjoy it!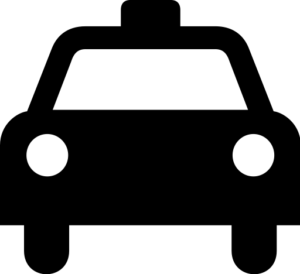 市內交通 Getting Around
的士 Taxi
必須要事先預約,島上嘅酒店大多可以幫忙安排,的士按錶收費。
Must be pre-arranged and you can do so through your hotel, pay by the meter.
租車自駕 Self-Drive Car Rental
塞班國際機場內有多家國際知名租車公司,租車價格相宜,加上島上大部分酒店均提供免費泊車,小編高度推介大家自駕遊。
Number of International Rental Operators could be found inside Saipan International Airport, rental fee is fairly cheap on the island and parking is usually free at your hotel, I strongly recommend renting a car for your stay.

 如何前往 Getting there
經塞班國際機場 Via Saipan International Airport (SPN)
塞班國際機場位於塞班島的南端,距離市中心大約20分鐘車程,是北馬里亞納群島的主要國際門戶,目前香港快運及香港航空均有直航航班往返香港。
Saipan International Airport is located on the southern tip of the Island, approx 20mins drive from Tower Centre, it serves as the major international gateway for CNMI. Both HK Express and Hong Kong Airlines operates non-stop flights to and from Hong Kong.
港澳台中航線 Airlines & Destinations (Hong Kong, Macau, Taiwan & China):
HK Express – Hong Kong (Daily)
Hong Kong Airlines – Hong Kong (3x Weekly)
Sichuan Airlines – Guangzhou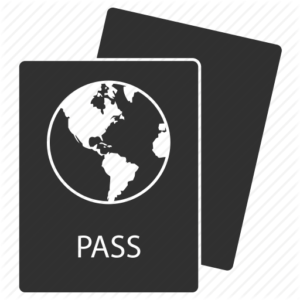 簽證須知 Visa Requirements
特區護照、BN(O)、中國護照、中華民國護照持有人均可免簽證進入北馬里安納群島自由邦,但免簽證手續繁複費時,旅客清關往往需要等待2個小時以上。所以強烈建議先獲取美國簽證,並使用自動過關系統,由落機到的士費時不會超過15分鐘。而本身護照經已獲得美國免簽證待遇(如:英國,加拿大等)的旅客,只需要出發前在網上辦妥ESTA,抵埗後就可以使用自動過關系統。
Passport holder of HKSAR, BN(O), China and ROC (Taiwan) Passport would be granted Visa Waiver upon arrival into CNMI. However, the visa-wavier process is long and complicated, the wait to clear immigration through visa-waiver channel often last over 2-hours. It is strongly recommended that visitor obtain US visa prior to arrival into CNMI, which will enable you to use the Automatic Immigration Kiosk upon arrival, the whole immigration process through the automatic kiosk should not take anyone more than 15minutes. For those who holds a passport that has already been granted Visa Free Access into the US (e.g. UK, Canada, etc), you'll need to obtain ESTA online in order to use the automatic kiosk.