白沙海灘 (White Beach) 位於菲律賓中部的長灘島,全長約4公里。沙灘旁邊開滿酒吧及旅館,消閒娛樂24小時運作,其獨特的幼滑細沙更是蜚聲海外的一大賣點。
White Beach is located on Boracay in Central Philippines, famous for its 4km long beach. Night clubs, restaurants and hotels scattered through out the edge of the beach, providing round-the-clock entertainment; ofcourse the soft fine white sand is the biggest attractin of all.

 如何前往 Getting there
經長灘島機場 via Boracay/Caticlan Airport:
長灘島(卡迪格蘭)機場位於長灘島對岸的卡迪格蘭市,由機場前往長灘島碼頭只需要乘搭約5分鐘的機動三輪車。目前該機場並無國際航班,旅客可以選擇經過馬尼拉或宿霧轉機前往。
Boracay (Caticlan) Airport is located 5 minutes away from the Boracay Jetty in Caticlan, which is reachable by motor-bike from the airport. There is currently no international flight in and out of this airport, tourist may transit through Manila or Cebu if this is your airport of choice.
航空公司及航點 Airlines & Destinations:
Air Juan – Busuanga
Cebgo – Cebu, Manila
Cebu Pacific – Cebu
Philippine Arilines – Clark, Cebu, Manila
Skyjet – Manila
經卡里博機場 via Kalibo Airport:
卡里博機場是長灘島的國際接駁大門,位於距離長灘島碼頭一個小時車程的卡里博市。從香港出發旅客可以乘搭宿霧太平洋航空的直航航班前往,並在抵埗後轉乘巴士。
Kalibo is the internationa gateway of Boracay, located 1 hrs bus ride away fromt the Boracay Jetty. Travellers from Hong Kong may fly directly into Kalibo with Cebu Pacific Airways, and change bus here upon arrival.
航空公司及航點 Airlines & Destinations:
Air Asia – Kuala Lumpur (International), Busan Manila, Seoul-Incheon
Cebgo – Manila
Cebu Pacific – Cebu, Hong Kong, Manila, Seoul-Incheon
China Airlines – Taipei-Taoyuan
Philippine Airlines – Beijing-Capital, Busan, Cebu, Manila, Seoul-Incheon, Taipei-Taoyuan
SilkAir – Singapore
Tigerair – Singapore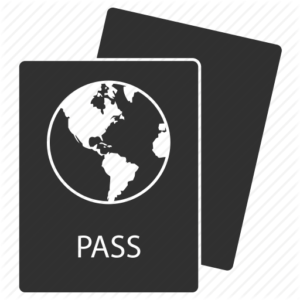 簽證須知 Visa Requirements
持有以下護照人士可免簽證入境 Visa Waiver is granted to the following passport holders:
香港特區護照 HKSAR – 14日/days
BN(O) – 7日/days
澳門特區護照 Macau SAR – 14日/days
中華民國護照 ROC – 30日/days (網上辦理 Online Application)
中國護照 PRC – 7日/days