與廈門一水之隔嘅金門,多年來都係國共內戰嘅前線。但隨著兩岸近年關係暖化,金門島上大量1-200年歷史的閩南建築群就成為了熱門的旅遊點。
水頭一家親民宿是一家位於大金門水頭聚落的閩南建築,民宿所在的這座建築物據說已有超過100年歷史。館主細心的將歷史建築重新佈局,保留了歷史元素外,亦為現代的住客提供了必須要的舒適。浸淫在百年時光餘韻中,既簡單又美好。
Kinmen was (and still is) the frontier of the Chinese Civil war between the communist PRC and the capitalist ROC. Located just off the coast of Xiamen of China, Kinmen has today been transformed into a hot tourist destination due to the softened relationship between the both countries, and also because of the large number of preserved Minnan style buildings on the island.
Qin Inn is a bed & breakfast located inside the Shuitou settlement. Being housed inside a 100+ years old Minnan building, Qin Inn itselves serves as an excellent tourist attraction for those who passes by. The owner carefully redecorated this historic building, keeping its originality and in the same time bringing in modern comform for those who visit today.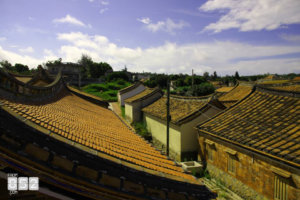 從民宿的屋頂上往下望,滿目盡是過百年的古建築群,不但賞心悅目,更加令人陶醉於時空穿梭的快感。
Overlooking the Shuitou Settlement from Qin Inn's roof top, and indulge yourself in the gloriest history of Kinmen's past.

 如何前往 Getting there
經廈門小三通 Via Xiamen by Ferry:
最方便的方法就是經廈門五通碼頭出發,乘搭快速渡輪前往大金門的水頭碼頭,全程約一小時。五通碼頭由廈門機場營運,從機場有接駁專車前往碼頭。兩岸每日有多個對開航期,但由於沒有統一的訂票系統,旅客需要自行尋找船公司訂票。
The best way to get to Kinmen is via fast ferry, departing Wutong Pier at Xiamen and arriving Shuitou Pier in Kinmen in approx. 1 hr. Wutong Pier is operated by the Xiamen Airport Authority and is well connected by shuttle bus and public transportation. Ferry departs every hour through out the day, but with the absence of a centralized booking system, passenger will have book their ticket directly with different ferry operators.
小三通資訊 (中文)- 按此
Ferry Information (English) – Click Here
經金門機場 via Kinmen Airport:
金門機場是一個位於大金門島上的小型內陸機場,目前並無國際航線。遊客可以經過台北/松山、台中、高雄、台南或嘉義機場前往。
Kinmen airport is a small domestic airport located on the Large Kinmen Island, it has no international services. Visitors may choose to fly from Taipei/Songshan, Taichung, Kaohsiung, Tainan or Chiayi Airport.
航空公司與航點 Airlines and Destinations:
立榮航空 Uni Air – 台北/松山、台中、高雄、台南、嘉義  | Taipei/Songshan, Taichung, Kaohsiung, Tainan, Chiayi
華信航空 Mandarin Airlines – 台北/松山、台中 | Taipei/Songshan, Taichung
遠東航空 Far Eastern Air Transport – 台北/松山、台中、高雄 Taipei/Songshan, Taichung, Kaohsiung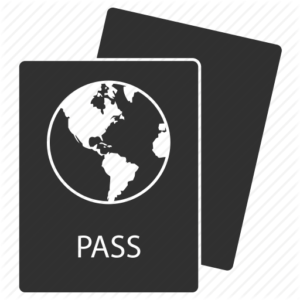 簽證須知 Visa Requirements
持有以下護照人士可免簽證入境 Visa Waiver is granted to the following passport holders:
香港特區護照 HKSAR – 30日/days (網上辦理 Online Application)
BN(O) – 30日/days (網上辦理 Online Application)
澳門特區護照 Macau SAR – 30日/days (網上辦理 Online Application)
中國護照 PRC – 需要辦理大陸居民往來台灣通行證